Ski Service Les Ruinettes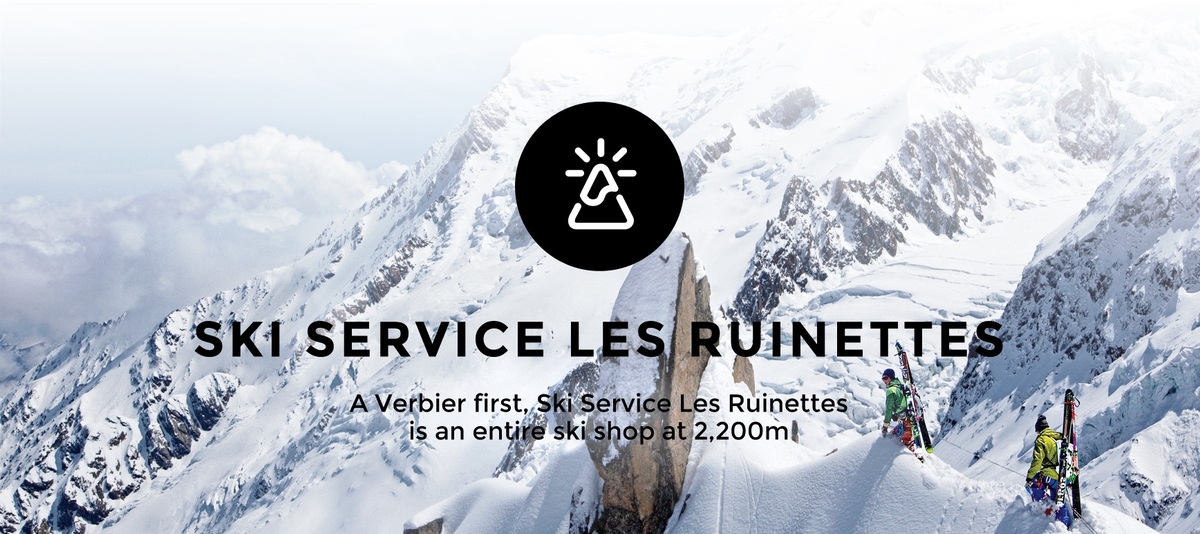 To summit up, Verbier's one and only mountain-top ski shop.
A Verbier first, Ski Service Les Ruinettes is an entire ski shop at 2200m. t: +41 (0)76 436 19 36 e: lesruinettes@skiservice.com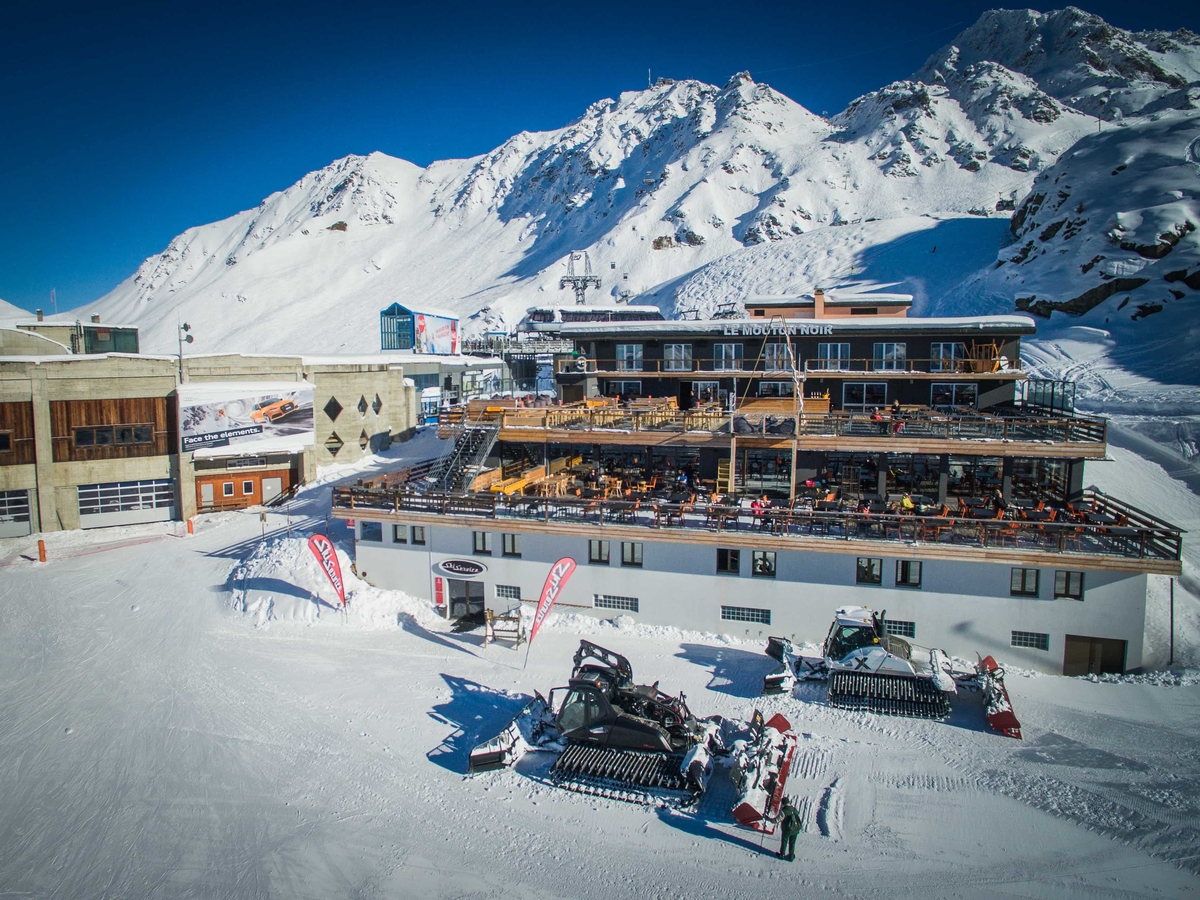 Created with the simple idea to make getting onto the slopes even quicker and easier, Ski Service Les Ruinettes allows you to get straight onto the mountain with the minimum of stress and the maximum selection of equipment and accessories. 
Here's a closer look at what we've got. 
SKI RENTAL
SKI HIRE*: Just because you came up without skis doesn't mean you can't ski back down. At Ski Service Les Ruinettes you can store skis and equipment directly on the mountain and drop them off back in Verbier when you're done. All rentals must be collected from the main shop: Ski Service Verbier.
If you are not staying in Verbier and are getting up the mountain from Le Châble then collecting your equipment and leaving it overnight at Les Ruinettes could prove particularly convenient.
CLOTHING RENTAL
If you don't have clothing and don't want to splash out and buy something you may only use once a year then why not RENT SKI CLOTHING at Les Ruinettes?
High quality The North Face and Pure  black jackets and pants are available on site in a full range of sizes for both adults and children saving you valuable space in your luggage. You can also hire Scott goggles, Hestra gloves and our own Verbier designed beanies all available in adult and kid sizes.
ONLINE SKI RENTAL
By booking with our ONLINE SKI RENTAL* at www.skiservice.com your skis and equipment can be collected directly from Ski Service Verbier and stored at Ski Service Les Ruinettes allowing to head straight for the télécabine when you arrive in Verbier or Le Châble.
Don't forget that there's also a minimum 15% discount for all online rentals. 
FREE GEAR CHANGES
The other convenience with our mountain-top shop is that, if you don't like your skis, or just fancy a change, you don't have to go back down to Verbier to do so.
With SWAP & EXCHANGE* we offer immediate and unlimited equipment changes, so maybe you'll end up snowboarding down after all.
WARREN SMITH TECHNIQUE LAB
The WARREN SMITH TECHNIQUE LAB can help you iron out any niggles in your approach to skiing whilst fine tuning your equipment and technique too. 
FREE SKI  & BOOT STORAGE
Ski Service Les Ruinettes also offers secure onsite FREE SKI STORAGE* facilities, so you can leave your equipment there overnight, with your boots on the heaters, then pick them up again for the next day's skiing.
This ski, boots and bag storage is free for all our rental customers.
ACCESSORIES
Forgot your gloves? Need an extra thermal layer before getting on the chairlift?
We have a great selection of SKI ACCESSORIES from Patagonia jackets to Oakley goggles and Smartwool layers to hand warmers. So if you need something on the mountain, you know where to find us.
BOOKINGS - PARAGLIDING, SKI LESSONS AND MORE
BOOK your ski lessons, paragliding or other mountains activities and set off from Les Ruinettes. 
HOW TO FIND US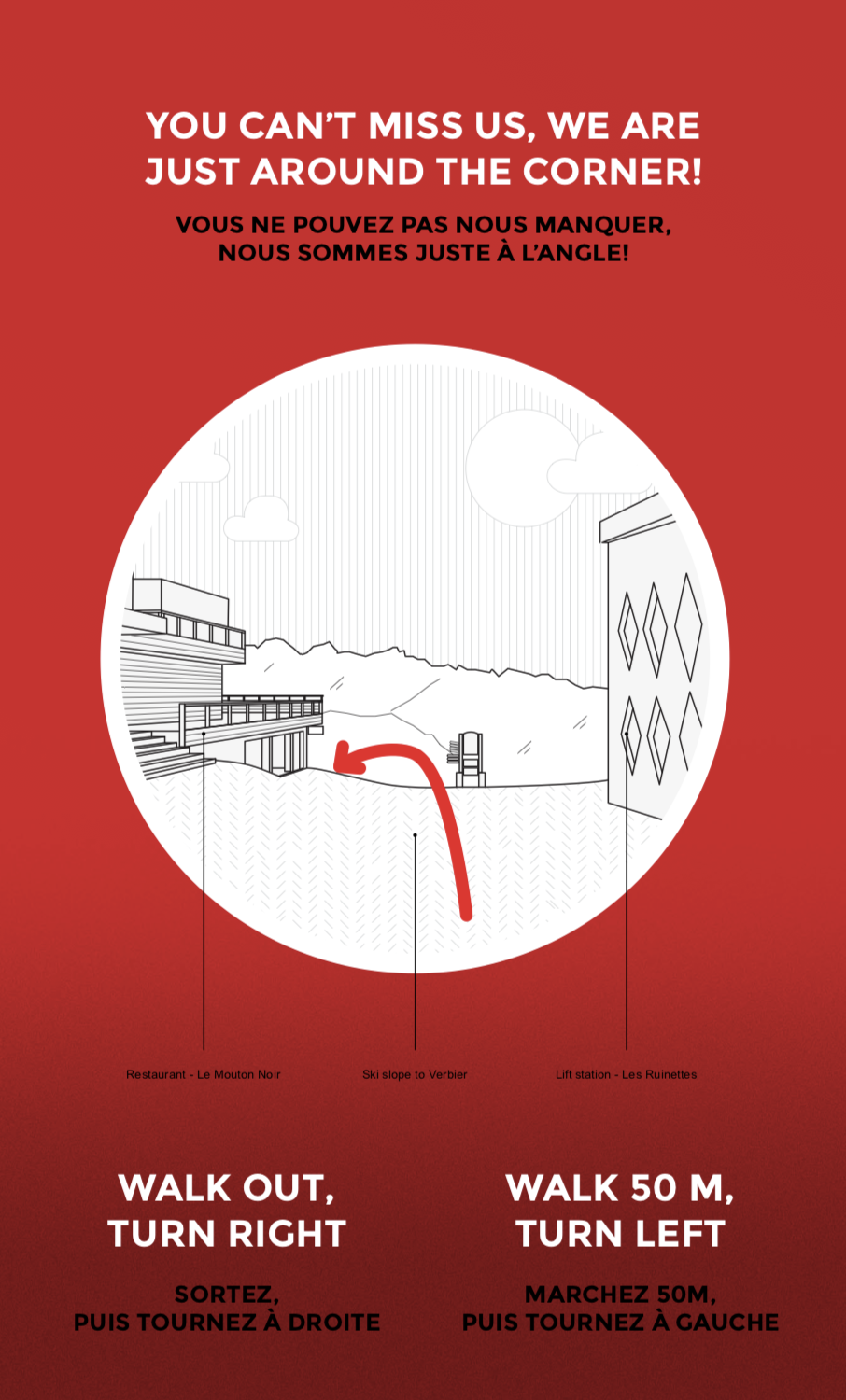 Follow Ski Service Les Ruinettes on Facebook and Instagram
t: +41 (0)76 436 19 36 e: lesruinettes@skiservice.com